Nursery
 Welcome to our Nursery page…
This page will tell you what we have been learning about and all the exciting things we have been doing at Nursery. We will update this page with exciting class news, pictures of things we have done in our play and themes we have planned for from the children's interests. Please keep checking this page to find out about and see all the exciting things that we have been doing in Nursery.
Summer 2
Little City 
Friday 7th July we had such an exciting visitor, Amy from Little city. The children really enjoyed all of their role playing. There was a supermarket, construction site, hairdressers, vets, emergency services station, launderette, post office and doctors.
The role playing encouraged so much communication and also lots of social skills!
We have been learning all about transport! The children have been discussing which transport they have been on and the uses for different transport.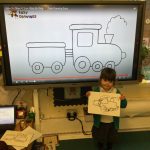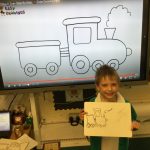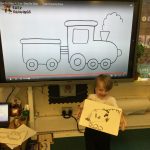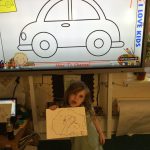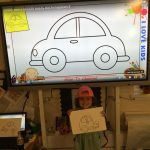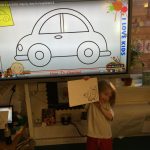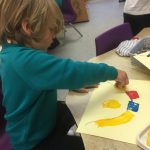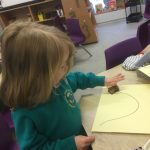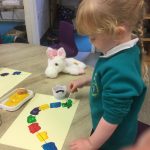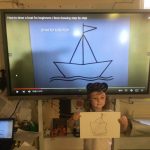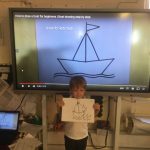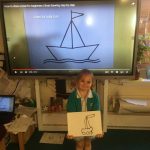 The children have really enjoyed exploring floating and sinking. We discovered it is not just boats that float and that things that are big don't necessarily sink!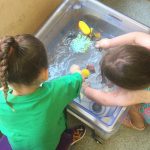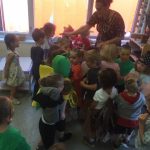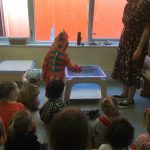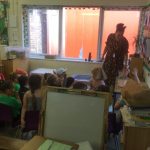 Mrs Gauntlett is having a baby and we really enjoyed discussing about other babies in our lives! We looked at an ultrasound and each guessed if we thought the baby was a girl or a boy. Its a boy!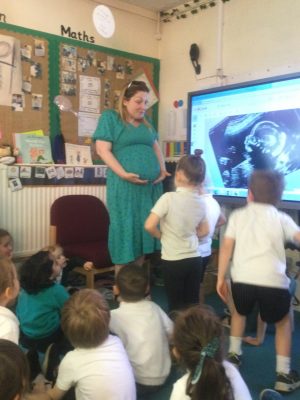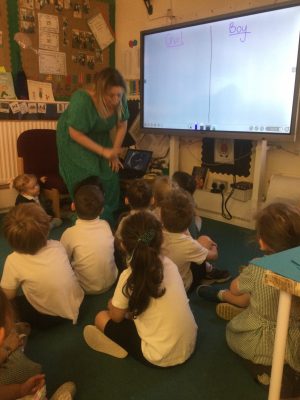 Summer 1
We have been learning all about Growing and minibeasts!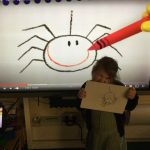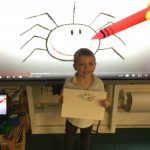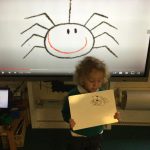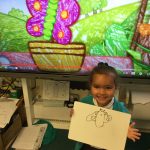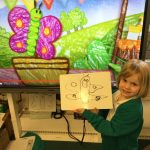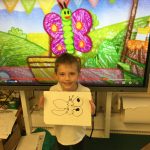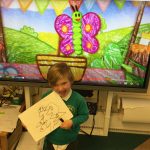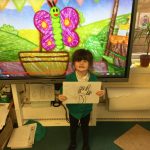 It was the perfect topic for our RE learning- The  Creation Story.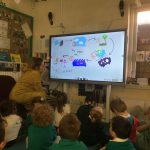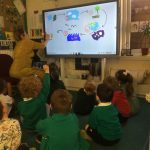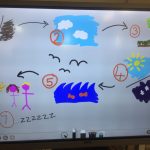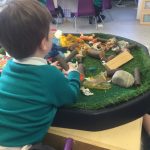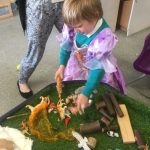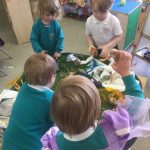 Here are some pictures of us planting our sunflower seeds…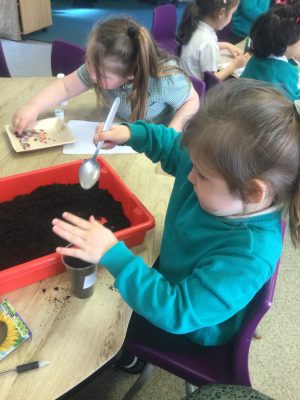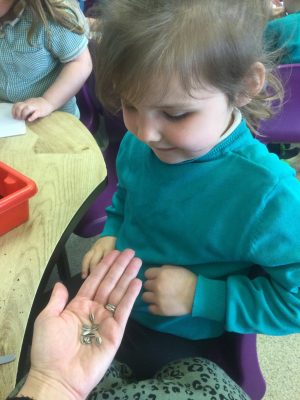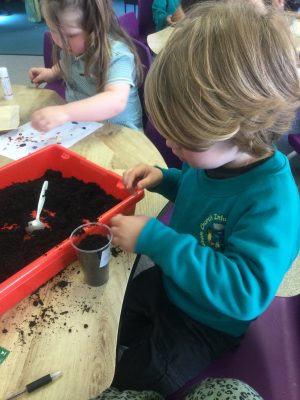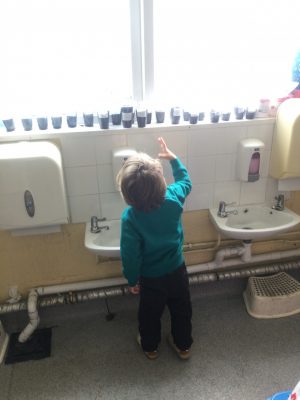 We knew they needed sunlight so this window was perfect for them to grow!
We also had some new members of Nursery…. CATERPILLARS!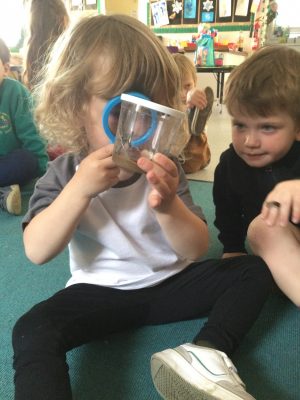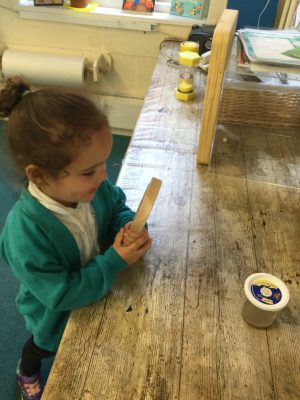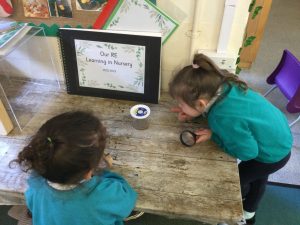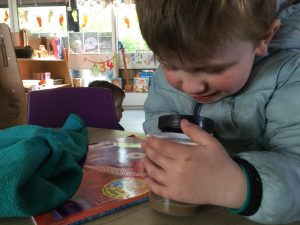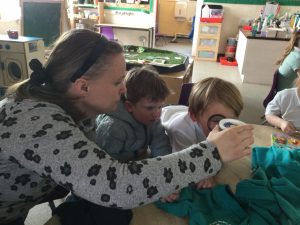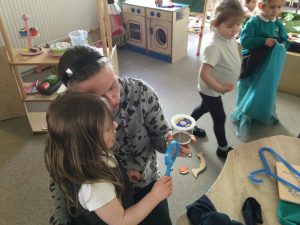 They had successfully hatched by the last day of term, so we set them free!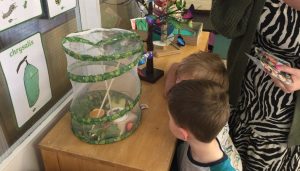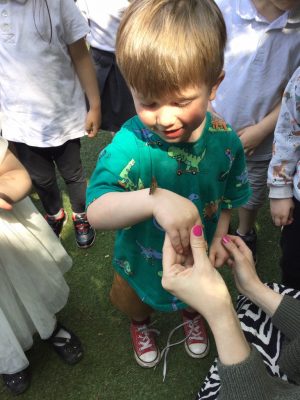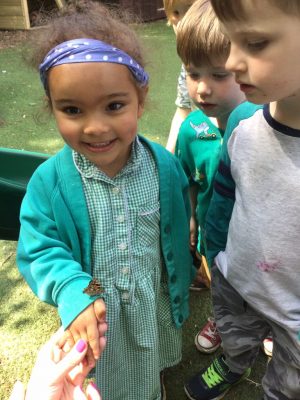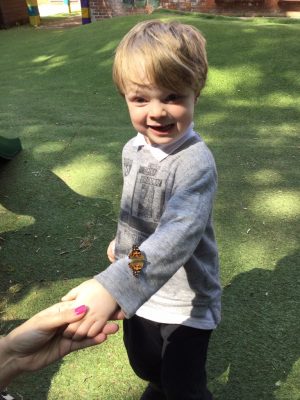 Spring
We have been trying porridge like Goldilocks!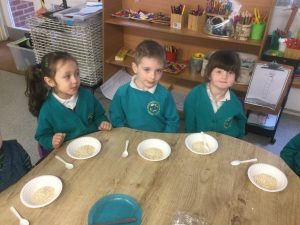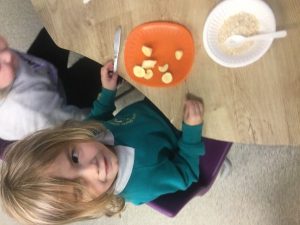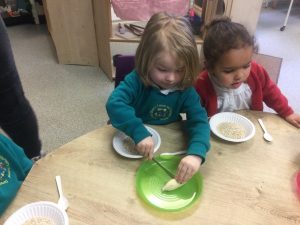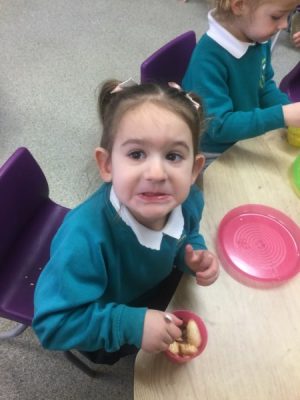 In Spring 2 our topic was 'Pets'. We had a visit from Bert and his really cool animals, some furry visitors and a visit from Faye who works at the Vets helping animals.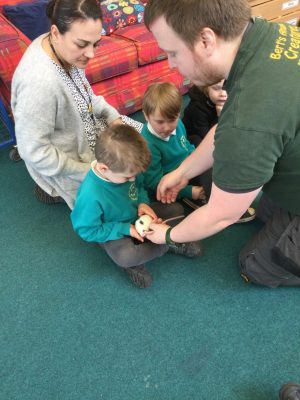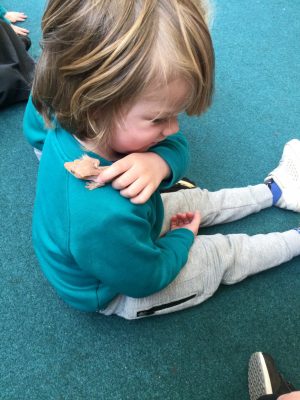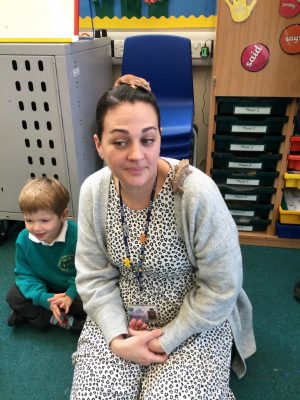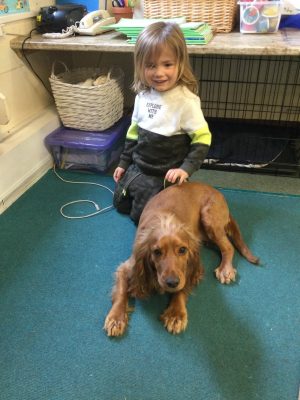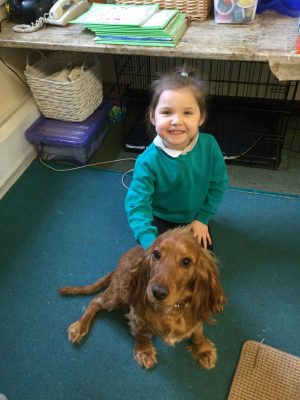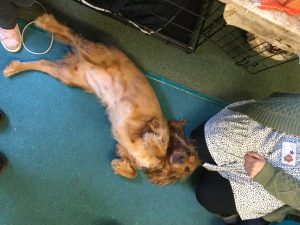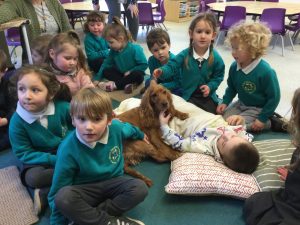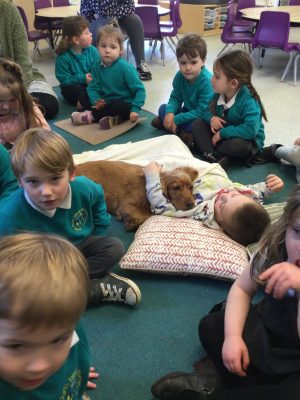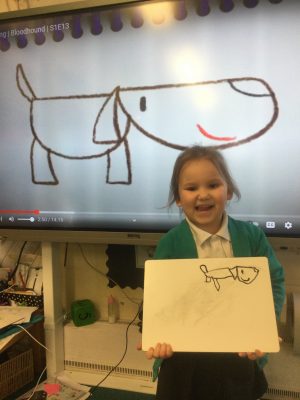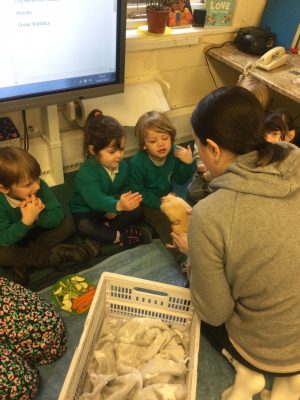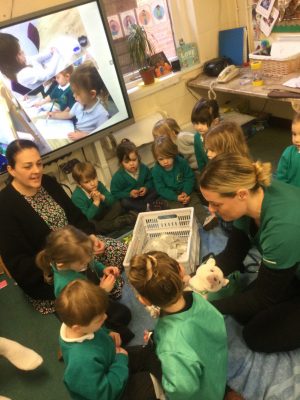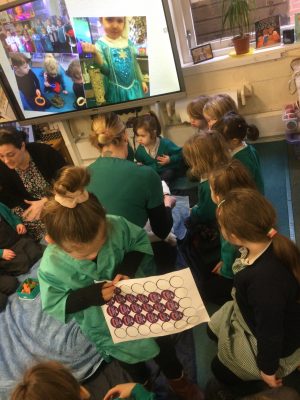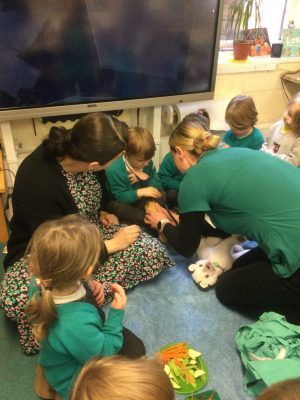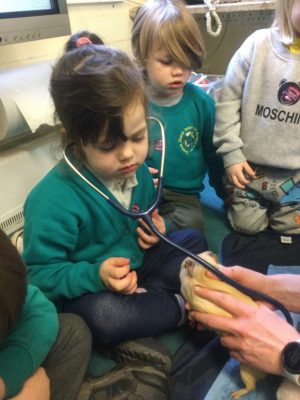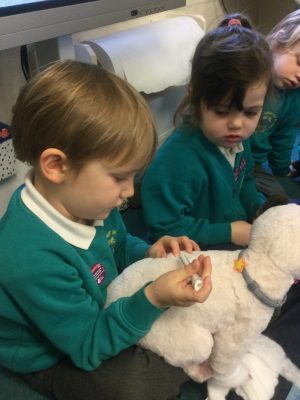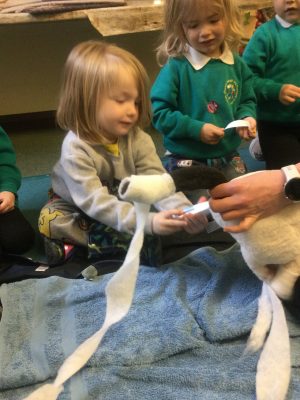 We did lots of fun Easter activities….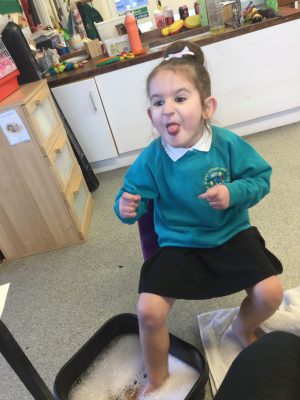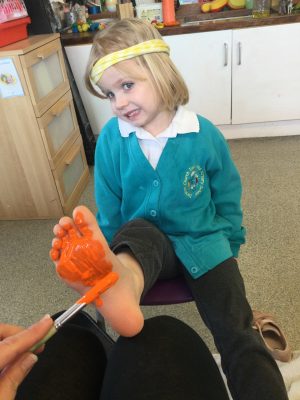 Autumn 2:
In Autumn 2 we were fully immersing ourselves in all our Natural resources!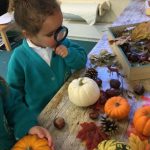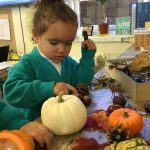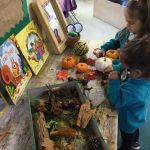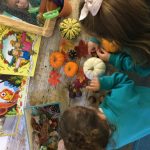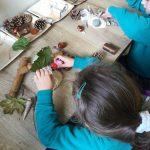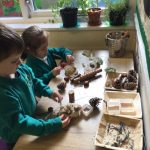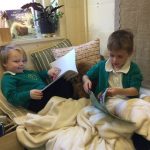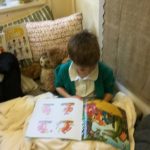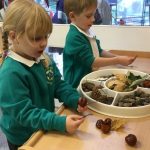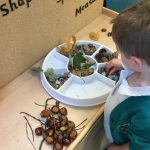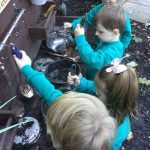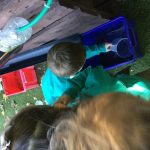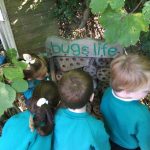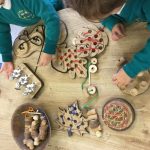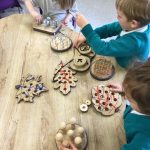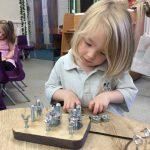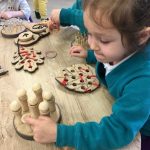 Parent's Reading day
At the end of September we the parents in to share stories with their children in the Nursery environment and listen to our end of session story.
Thank you to all the parents who were able to attend, we love having you in to visit!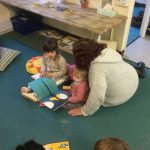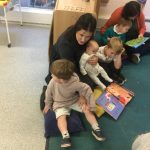 Autumn 1- Ourselves and Our families! 
The half term we have had lots of new friends starting with us and so we have had lots of new routines to learn. We have talked about what makes us who we are, have been looking at "What makes a family" and talking about people who are special to us.
Our vocabulary this term is:
Face

Hair

Eyes

Nose 

Mouth

Ears

Body



Brother





Sister





Family





Age 





Birthday 
The children have really been loving our natural resources that we have around each area in our environment.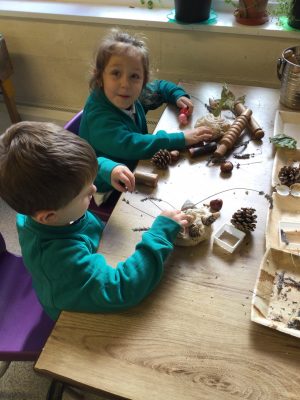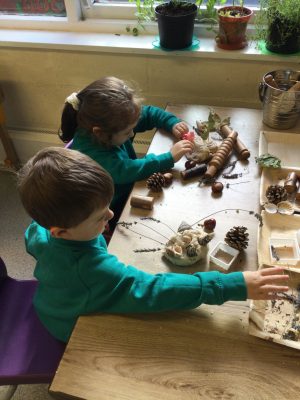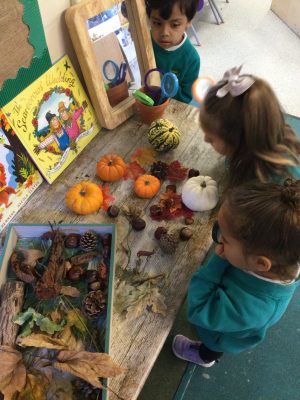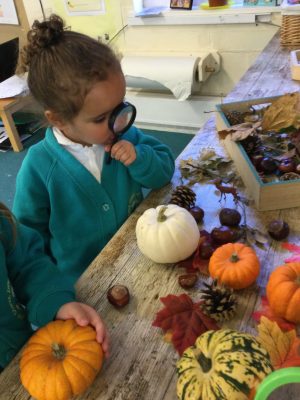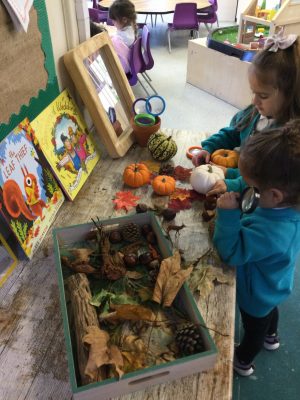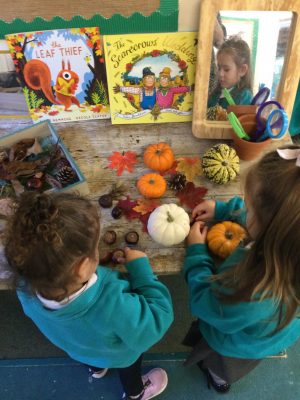 Fine motor skills are so important to early writing! We have lots of new resources that we cant wait to practise with this year (So we got them all out for one big practise first!).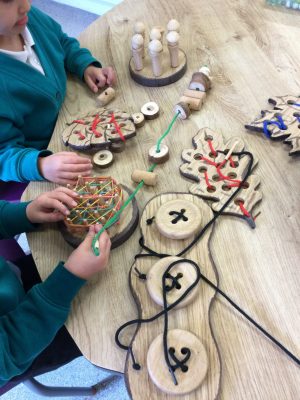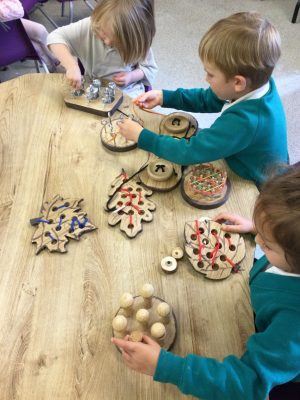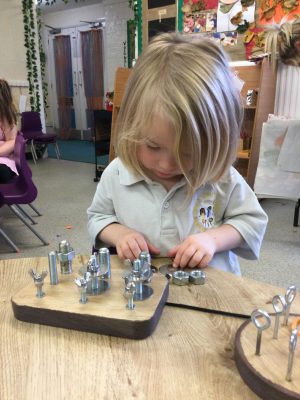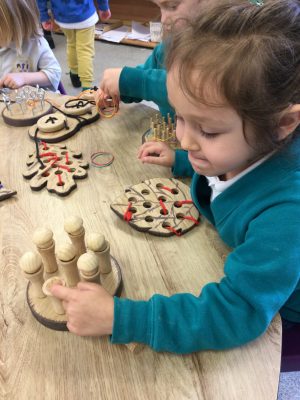 We have been practising listening to stories on the carpet. The children have been sharing some beautiful picture books in our reading area. Mrs Gauntlett's favourite has been 'My Shadow is Pink' and Mrs Reed has enjoyed 'The squirrels who squabbled. Elvah has loved 'Oscar the Hungry Unicorn' and Riley really enjoyed 'The Lion Inside'.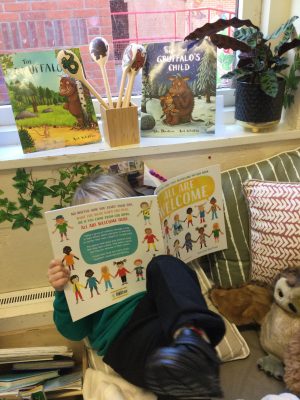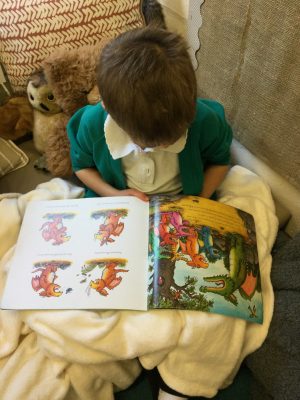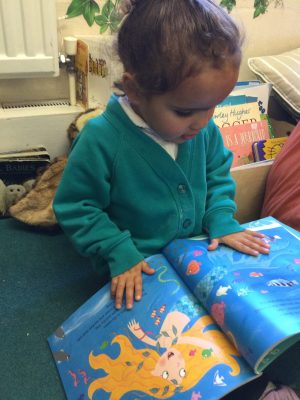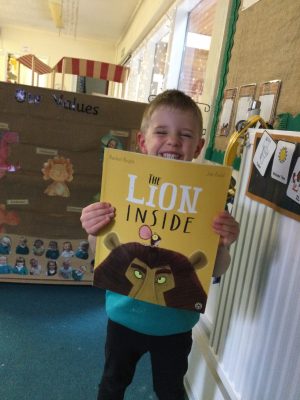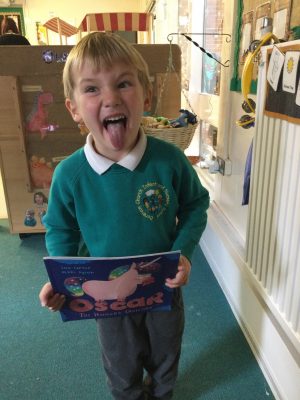 Mark Making practise has been busy in Nursery. We have been making big movements and making marks to music, as well as exploring different lines with different materials.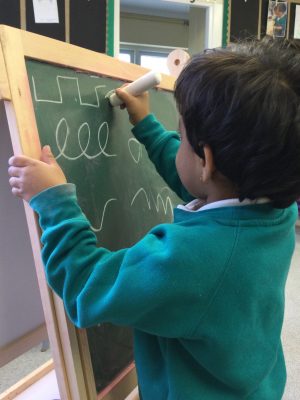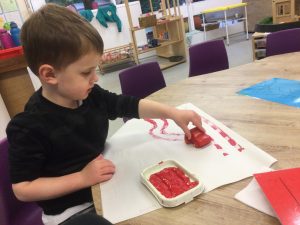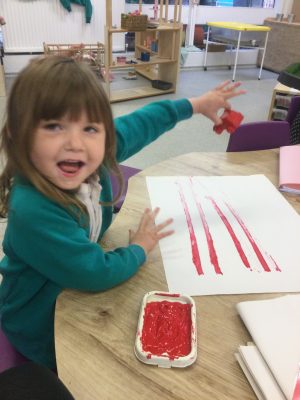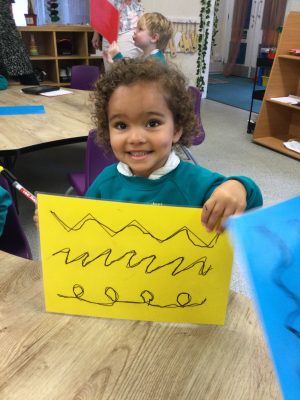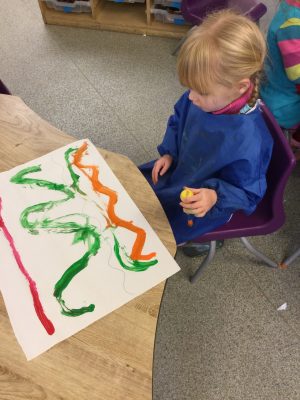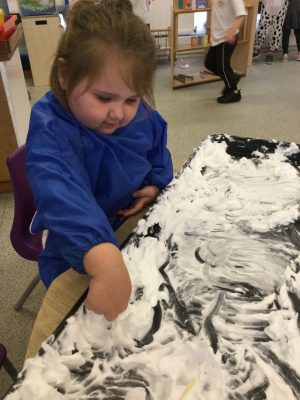 We have been noticing lots of changes in the outdoor area. Both with new equipment and the changing seasons!