Reception
Welcome to our Reception page…
This page will tell you what we have been learning about and all the exciting things we have been doing in Reception. We will update this page with exciting class news, pictures of things we have achieved and themes we have planned for from the children's interests. Please keep checking this page to find out about and see all the exciting things that we have been doing in Reception.
Making fruit salad- 08.06.23
This half term, we are learning about the different food groups. We enjoyed making and eating our own fruit salad!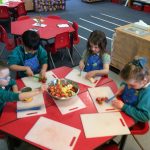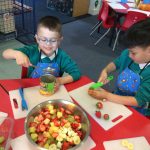 Cinderella Ball Day- 26.05.23
We enjoyed dressing up for a ball and banquet! We rehearsed a dance and made jam sandwiches for this special event.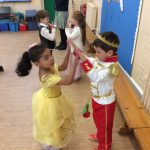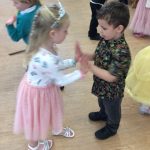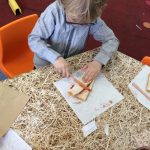 'The Smeds and the Smoos' Theatre Trip- 05.05.23
We enjoyed a visit to Norwich Playhouse to see this performance, based on the original story by Julia Donaldson.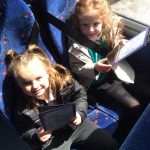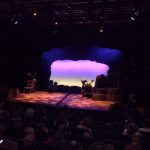 Coronation Day- 04.05.23
We celebrated the coronation of King Charles III. We dressed up in red, white in blue, and enjoyed a street party lunch on the playground!