Take a look at our whole school RE display in our hall.
We update this display at the end of every term with learning examples from all year groups. On the display there are two photographs, two child quotes and two pieces of work from each class.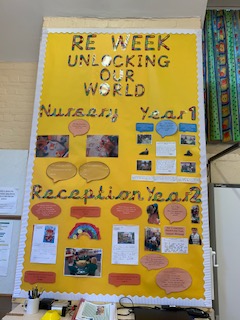 Classroom Displays
All of our classrooms have a designated RE display, which is updated each half term, during every RE week. These displays include photographs of learning in action, examples of children's work and quotes taken throughout RE weeks.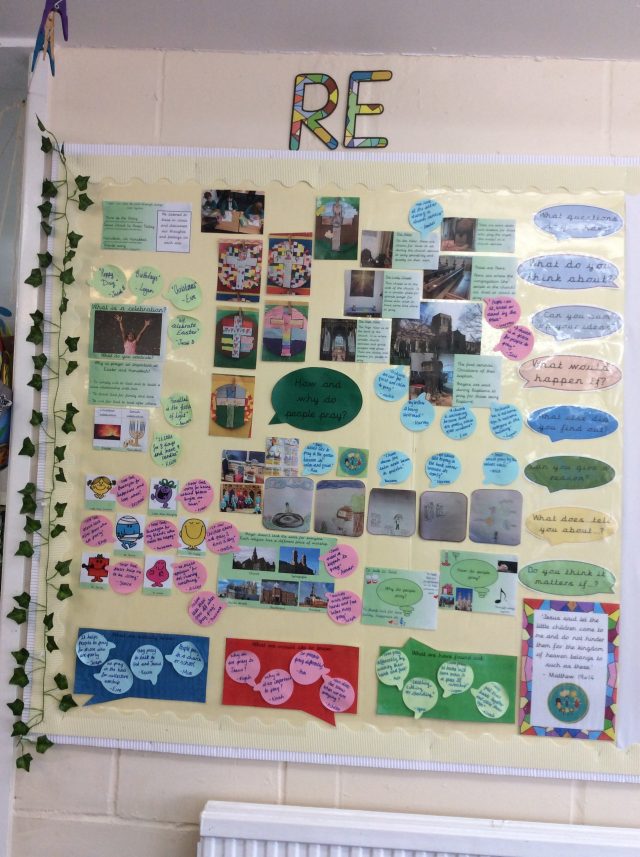 Spring Term Remote Learning
During the January – March national lock down, we were so impressed and proud of all of our children's RE remote learning. Please take a look at the pictures below to see some examples of RE at home during this time.