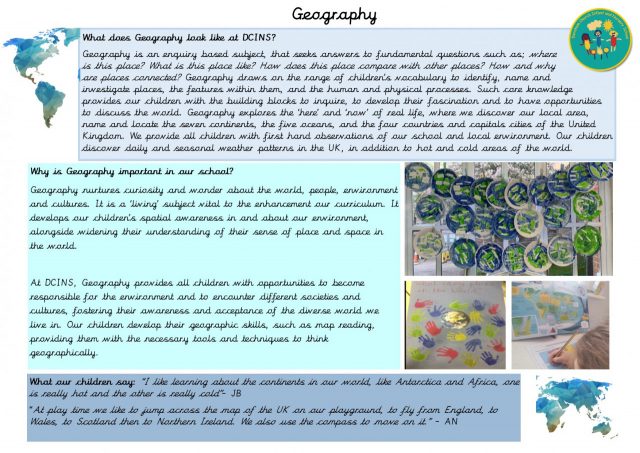 Click on the link below to explore the progression throughout our school for Geography.
Pupil Voice
Our children in Key Stage 1 were asked the following four questions:
What do you know about Dereham and our local area?
What do you know about the United Kingdom?
What do you know about the world?
What do you know about maps?
Please click on the link below to read our children's responses to these questions:
Our School: Our World Day 2021
As part of our RE week, we all took part in a whole school dress up day, where half of us dressed in blue and half of us dressed in green clothing. We collected donations for The Norfolk Wildlife Trust and raised £90! As part of this day, we were exploring the importance of looking after God's wonderful world. We have created a whole school video, as part of a competition run by the Diocese. We all created a blue or green piece of artwork, which was collated together to create the world from above.
EYFS Learning: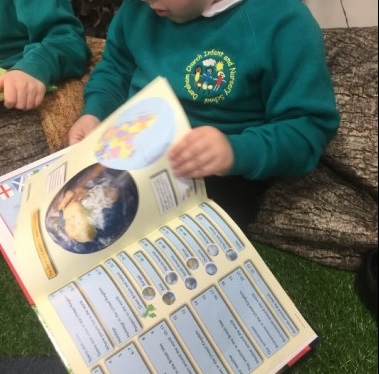 Year 1 Learning: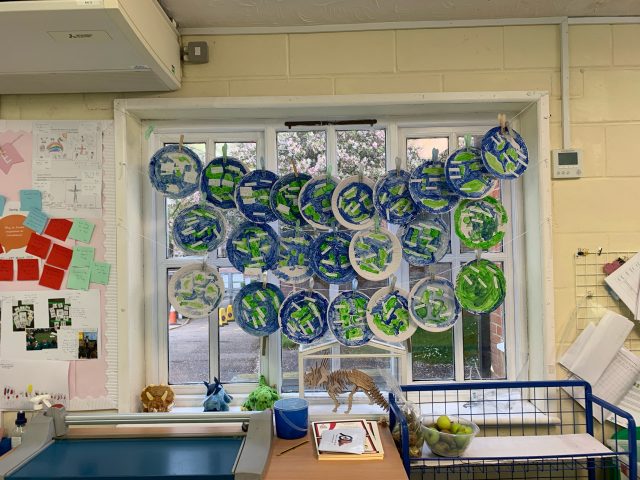 Year 2 Learning:
Remote Learning January 2021
The video above was posted for all of our children during the national lock down in January 2021. Our children love to explore weather patterns across the world, and are particularly interested in rain. This 'rain cloud in a jar' activity was enjoyed by a number of our children during their time learning at home.