Literacy Learning
Literacy lessons focus on the development of speaking and listening, reading and writing. The teaching of spelling, grammar, punctuation and comprehension is embedded throughout literacy lessons. Lessons are planned so that children have the opportunity to work with an adult, with their peers or by themselves. Children are encouraged to be independent learners.
In addition to literacy sessions, phonics is taught daily through the Letters and Sounds Programme. http://www.gov.uk/government/publications/letters-and-sounds
Reading not only involves decoding and reading for meaning but also discussing books in detail, role play, discussing vocabulary choices, evaluating their usefulness, and considering what they liked and disliked about the book. Children have whole class reading comprehension sessions each week and staff and volunteers listen to each child read on a regular basis  .The school uses a range of reading schemes that are combined together using a colour banded system which orders books in bands according to reading difficulty.
Each child has a reading book to take home which is appropriate to their reading level.  Spellings are sent home each half term and are personalised for each child in KS1.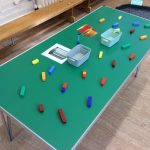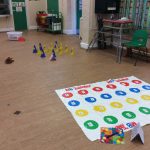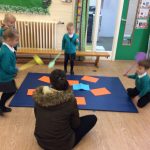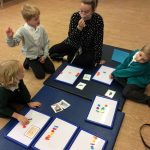 ]