Literacy Learning
Literacy lessons focus on the development of speaking and listening, reading and writing. The teaching of spelling, grammar, punctuation and comprehension is embedded throughout literacy lessons. Lessons are planned so that children have the opportunity to work with an adult, with their peers or by themselves. 
Children are taught to write for different audiences through a variety of genres. Teachers plan exciting and engaging lessons using quality texts, pictures, videos and first hand experiences as a starting point. 
Handwriting is taught at least three times each week and spellings are sent home on a weekly basis for each child in KS1. 
Phonics
We aim to develop confident, fluent and passionate readers and writers from an early stage. We use 'Super Sounds' in Nursery, a pre-phonic programme to develop the children's early reading skills and 'Essential Letters and Sounds' in Reception and KS1.
Phonics is taught on a daily basis using the four-part lesson structure (review, teach, practise, apply) All phonics sessions build on children's prior learning and ensure all children are involved throughout the session.
More information can be found in the resources below: 
Pure sounds videos: 
Phase 5 Pronunciation on Vimeo
Phonics assessment
We track our children on a half termly basis to monitor both achievement and progress. 
Our main emphasis on the assessment of phonics is on how effectively the children are able to apply their learning into reading and writing. This provides the evidence that the phonics learning is fully embedded.
If necessary, further support and intervention is provided for children to enable them to keep up with the phonics programme, both in and out of the lesson.
Reading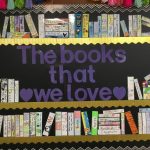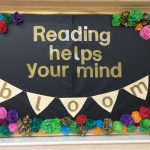 Your child will bring home a decodable reading book matched to the ELS phonics programme every Friday. We encourage them to read their book 5 times across the week, in order to work on decoding (sounding out any unknown words) fluency and expression. Your child will also bring home a sharing book from our school library to read and talk about together. Your child will have regular opportunities to read to their teachers, teaching assistants and volunteers both in and out of phonics sessions. Each week children will also participate in a whole class reading lesson which is linked to their theme or a Christian value.  These sessions focus on developing fluency and comprehension skills.
Regular opportunities are planned for the children to develop their love and enjoyment of reading through; reading cafes, local library visits, lunchtime story sessions, breakfast reads, monthly parent drop ins.
More reading tips below: 
bookstart-reading-with-your-child-3-4-english
reading-with-your-child-booklet-4 – 6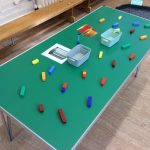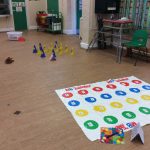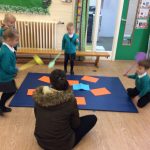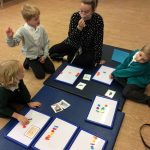 ]