Nursery
Welcome to our Nursery page…
This page will tell you what we have been learning about and all the exciting things we have been doing at Nursery. We will update this page with exciting class news, pictures of things we have done in our play and themes we have planned for from the children's interests. Please keep checking this page to find out about and see all the exciting things that we have been doing in Nursery.
If you couldn't attend our Nursery Welcome Meeting, please find a copy of the important information here…. Nursery Welcome Meeting
Autumn 1- Ourselves and Our families
Our vocabulary for our topic this half term is:
Eyes 
Nose 
Mouth 
Ears
Face 
Body
Hair 
Family
Brother
Sister
Age
Birthday
In Nursery we have lots of new starters, so we have all been settling in to Nursery and learning the Nursery routines. Our topic this half term is all about ourselves and our families. We had a week were we focused on 'Being me in my world'- and discussed lots about what makes us special and thinks we like. We decided on a set of class 'rules' or promises that we have made to be part of our Class Community;
Use kind hands and feet.
Look after Nursery things.
Sit smartly on the carpet.
We help each other.
We always try out best.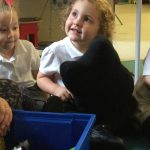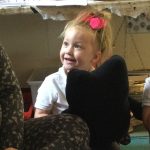 Stories are so important to us in Nursery. We have started our Power of Reading text 'Brave Bear'- so far the children have explored their associations with things that are 'hot'- like "fire", "the sun" and "volcanoes". We have discussed how the bears can cool down, like in a "swimming pool", "the beach" or "in water". We had lots of fun role playing being Baby Bear and Daddy bears trip to the river.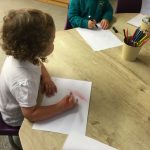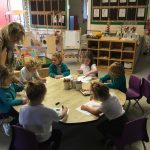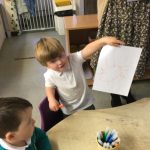 We have also looked at how we have grown and changed. We brought in photos of ourselves as babies and have explained lots of ways we have changed.