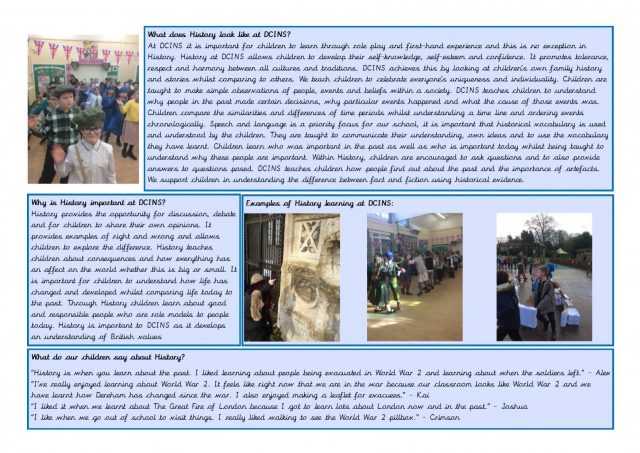 History at DCINS – Please click the image to see on a larger scale.
DCINS History week
During History week, each year group learnt about three significant individuals from the past and present day. We explored how these people were linked to significant events in History or their contribution to the world.
VE DAY CELEBRATION
Friday 8th May 2020 marks 75 years since the war within Europe came to an end. In 1945, people took to the streets to party and celebrate the end of the war. The children have created their own VE day bunting and poppies to display outside the school to mark the 75th anniversary.