Ofsted January 2019 said
The Headteacher and the Governors have ensured that safeguarding processes and procedures meet requirements. The Headteacher and the Governors have targeted Pupil Premium funding to ensure that pupils have effective support in class.
Mrs Tricia Waller, our Chair of Governors, is currently looking for more members of our Governing Board. Please see the video below if you are interested in joining us.
A word from the Governors
This school year has been truly extraordinary! In September no one, not least the Governors, could have imagined that we would be experiencing a global pandemic and contending with all the challenges that have come with it.
On behalf of all the Governors, I would like to give very sincere thanks to our Headteacher Mrs Futers and all the teachers and staff of our school.  They have shown incredible perseverance and determination in continuing to do their absolute best for our children during a very difficult and stressful time.  The Governors have always recognised that the caring and committed attitude of our staff is what makes our school so distinctive and we are proud of all that they have planned and achieved during these last few months.  Many of them have worked, and are still working, over and above the call of duty, to ensure that our children receive care, support and learning provision.
The Governors would also like to take this opportunity to thank you – the parents and carers of our pupils, for the time, effort and patience you have put in to support your childrens' learning while they have been at home. We also know that many of you have had the added pressure of juggling the demands of working from home and all the stresses that that involves.
The Governors and senior leaders of our school will continue to work with our Headteacher to ensure that all sensible and proportionate control measures are put in place to reduce the risks of virus transmission to the lowest reasonably practicable level. We look forward to seeing all our pupils in school in September, but are fully aware that although there may be a return to many familiar routines and curriculum provision, some things will be very different and will continue to be so while we have to live with the necessary restrictions and protective measures associated with the COVID19 virus.
Finally, I would like to personally thank my fellow Governors for their time, commitment and support over the last twelve months as they have worked to provide the best possible start to school life for each of our pupils.
In the meantime I wish you all a safe and sunny summer.
If you would like to be a governor, or have a concern or a point of view to share please let us know. We can be contacted via the School Office or by email at office@dereham.norfolk.sch.uk.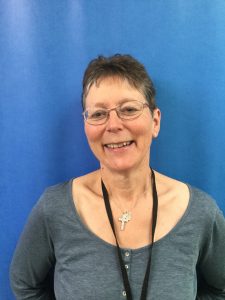 With best wishes
Tricia Waller
Chair of Governors