KS1 Family Sports Day Picnic
On Friday afternoon we held our KS1 Family Picnic and Sports Day! We enjoyed watching the children compete in their teams at the Relay race, Obstacle course, beanbag throw, rob the nest and dribbling race. The children all did so well. A special thank you to the family and friends that came to support our little sports stars, we even had some spectators from Nursery!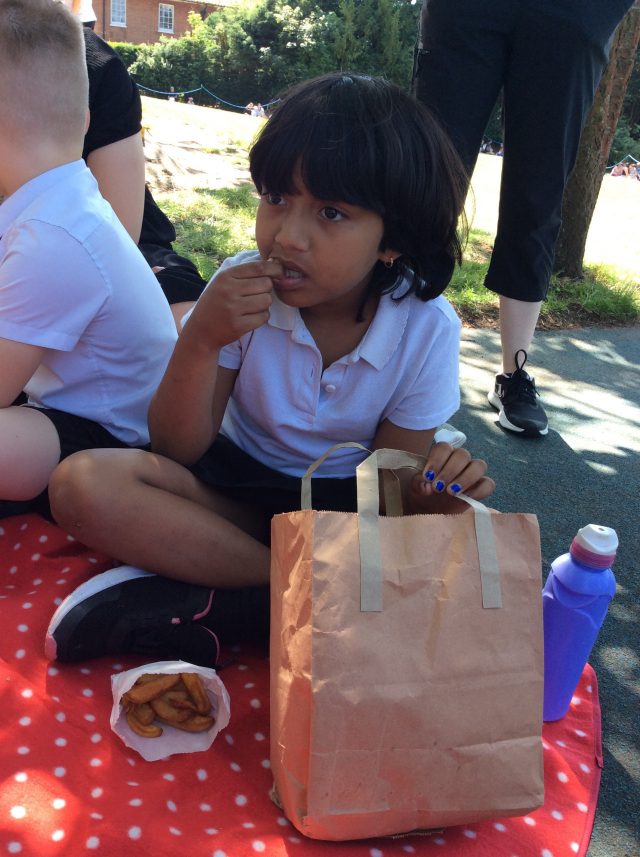 Nursery in Little City
Nursery had a visit from Little City. See our Nursery class page for more photos of all of our fun!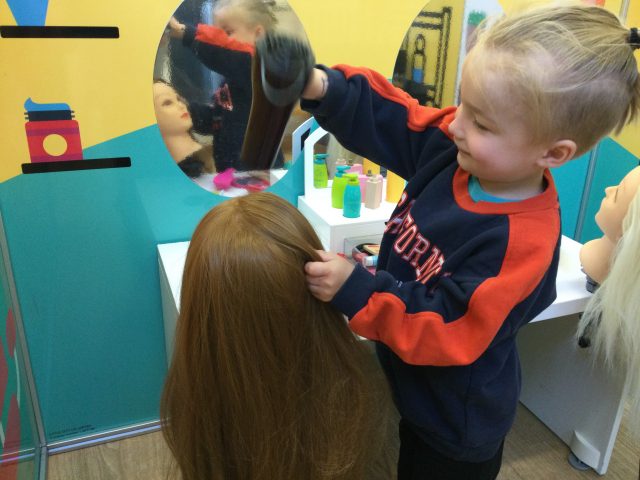 Early Years Tennis Multi Skills event
Children from our Reception classes were invited to attend a sports event at Taverham high school. They moved around a carousel of activities aimed to practise their ball skills and physical fitness.
One child was even awarded the certificate for showing one of the characteristics "Passion". Well done to all that attended, we hope you had a great time!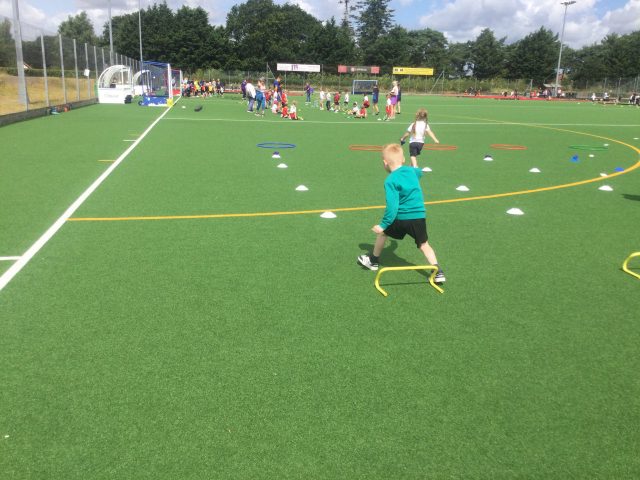 NED Mindset Mission Assembly
The assembly introduced a cartoon boy named NED who is on a very important mission: to find his mindset. Led by clues and memorable characters, he overcomes Mt. Everest's toughest obstacles, uncovers inner-treasures on a Caribbean island, and grows his brain while repairing a sputtering spaceship. Throughout the performance, the children discovered how to activate their growth mindset to overcome social, emotional and academic challenges.
N ever give up
E ncourage others
D o your best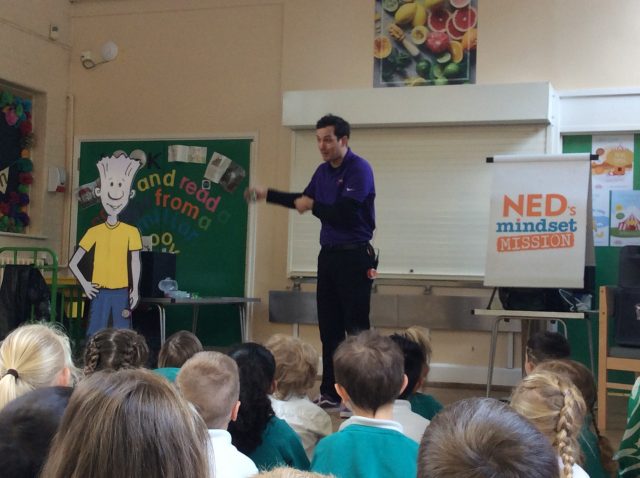 Families and Babies- Stay and Play
Thank you to all that came along for July's Stay and Play. It was lovely to see the room so full, especially with lots of new faces. We had the theme of 'Families and Babies'- as babies had been a previous interest of some of our little visitors. As always we had a keen focus on speaking and listening. The children enjoyed bathing babies, counting activities, catching Mother Duck's '5 little ducks', a handprint family tree and roleplaying. There was also sensory play, baby massage station and lots of stories to be shared.
Mrs Gauntlett was able to find a lot of the stories the activities were based around from Dereham Library- make sure you go and sign up for your free library card and make the most of all the resources they have to offer!
We look forward to seeing you all in September!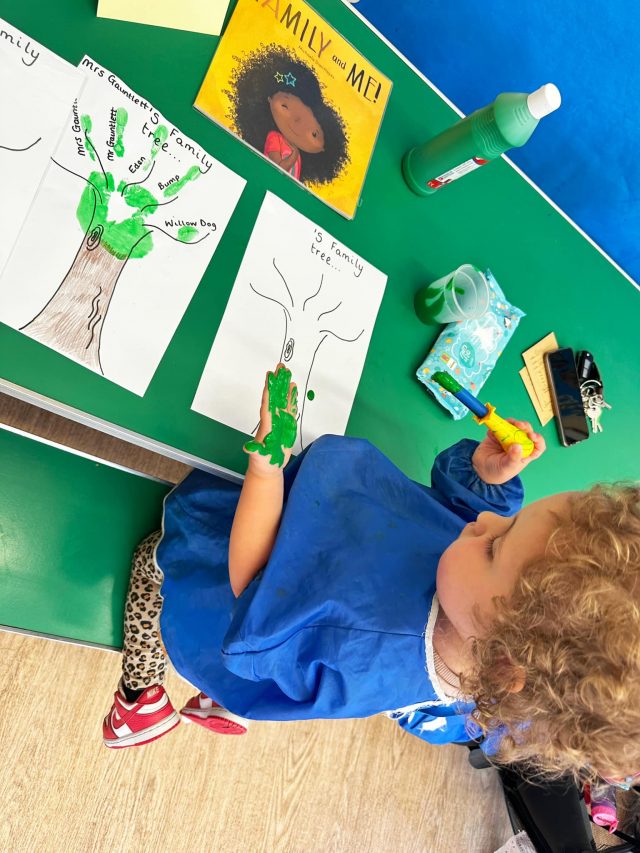 EYFS Sports Day
On Tuesday afternoon we held our EYFS Family Picnic and Sports Day! We enjoyed watching the children compete in their teams at the Relay race, water carrying race, beanbag throw, rob the nest, beanbag balance race and and obstacle race. The Nursery and Reception children all did so well. A special 'Well Done' to the Red team that were the winners overall!
Thank you to the parents that came to watch the Cheerleading performance and the children's races, not to mention those that joined in with our parachute games. We hope you all had as much fun as we did!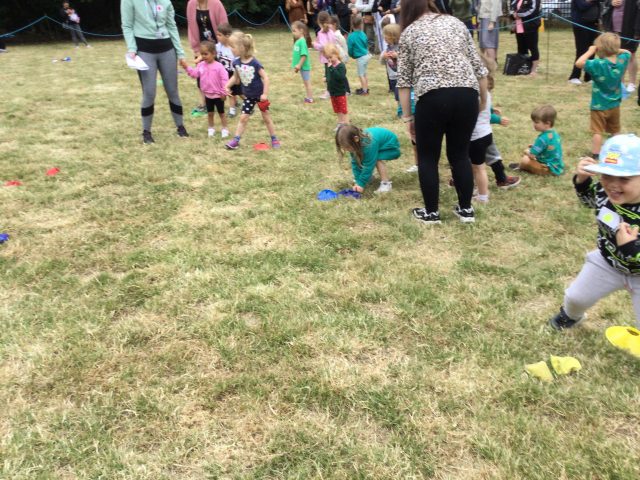 Calm Cats
Wednesday 21st the whole school had the pleasure of taking part in a special mindfulness workshop. We engaged in breathing exercises, relaxation techniques, and stretches.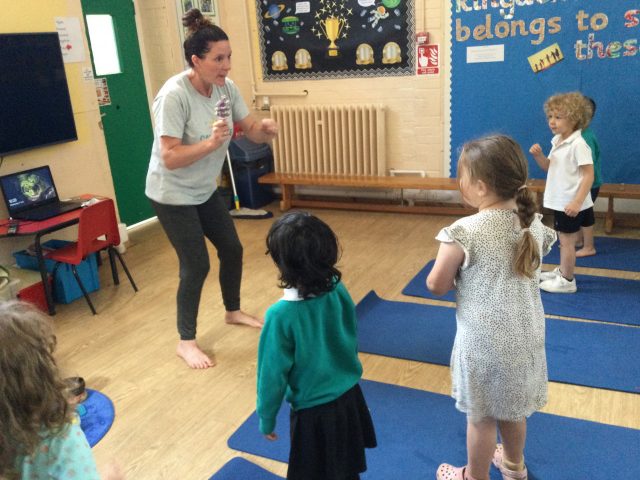 Reading Breakfast
Every Tuesday morning we hold a reading breakfast from 8:25-8:45am in the school hall. This is a great opportunity for parents and carers to listen to their children read and share a variety of stories. This week we got to enjoy some delicious cakes and cookies.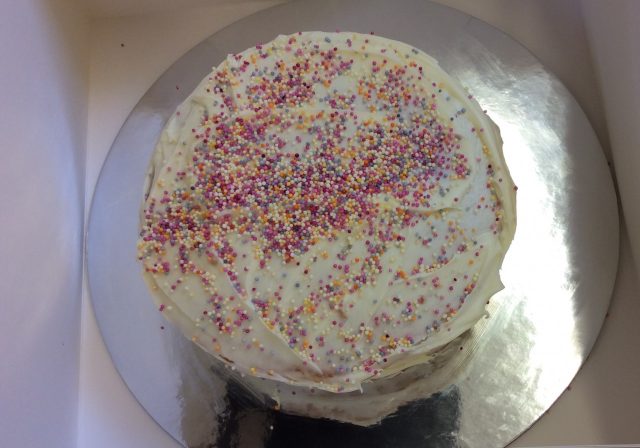 What the Ladybird Heard- Stay and play coffee morning
On Monday we enjoyed some activities with our littlest DCINS community. Children came in with their adults to enjoy some of our ladybird and farm based activities! We even had a few little helpers from Nursery come to explore the activities too!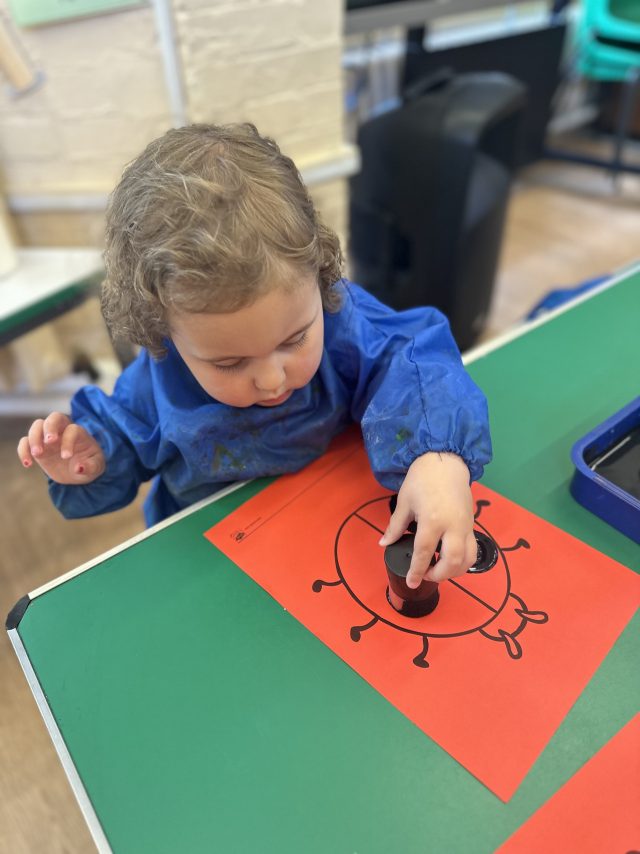 Zumba Family Picnic
On Saturday 10th June we invited family and friends to take part in our Zumba day. We enjoyed our picnics out on the field, had a bouncy castle, a raffle with lots of exciting prizes, and face paints! We popped inside, into the air conditioning, to enjoy our Zumba workout!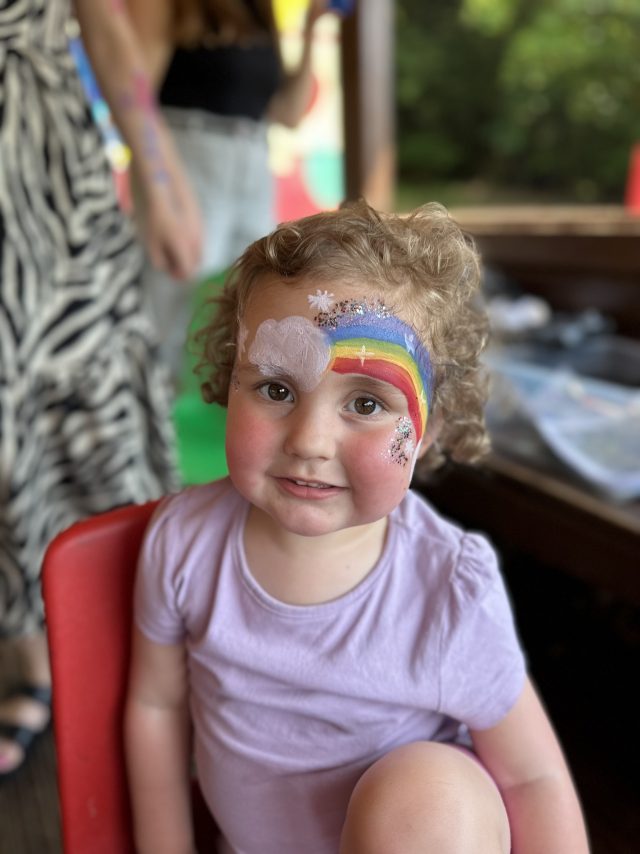 Olly Day's Magic Show
The children really enjoyed the Magic show assembly that was all about keeping safe on and near roads.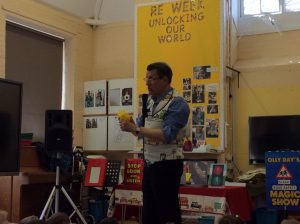 Comic Relief 2023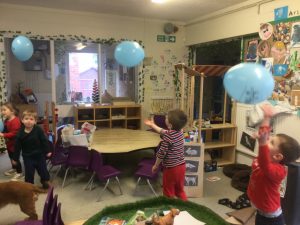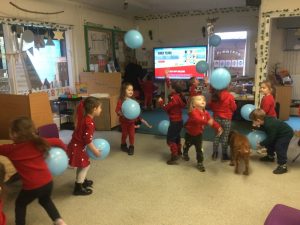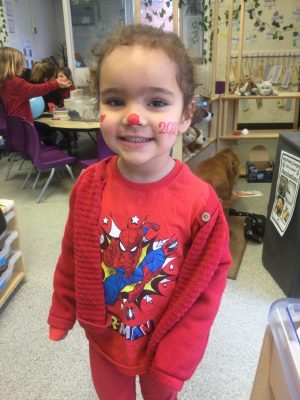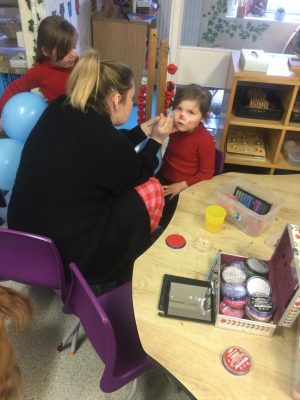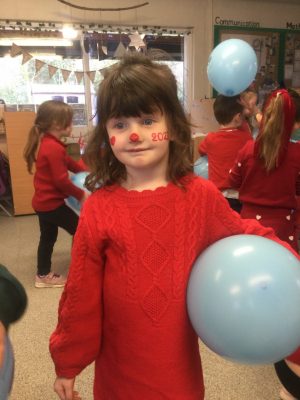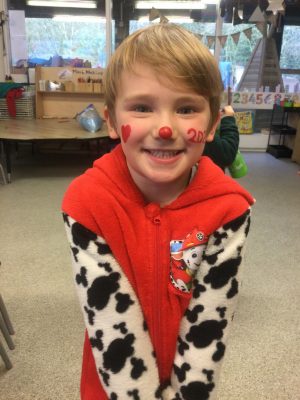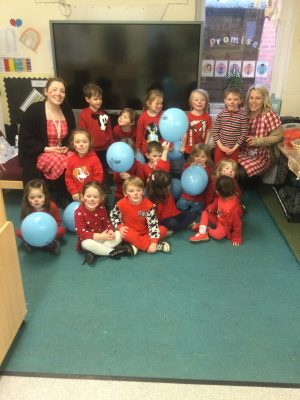 Internet Safety Day 2023
Every year we celebrate Internet Safety Day where we show the children how to use technology in a safe and positive way. The children enjoyed creating art on iPads using Purle Mash, programming Beebots, playing an Internet Safety board game and creating a poster all about what makes the internet special when we use it carefully.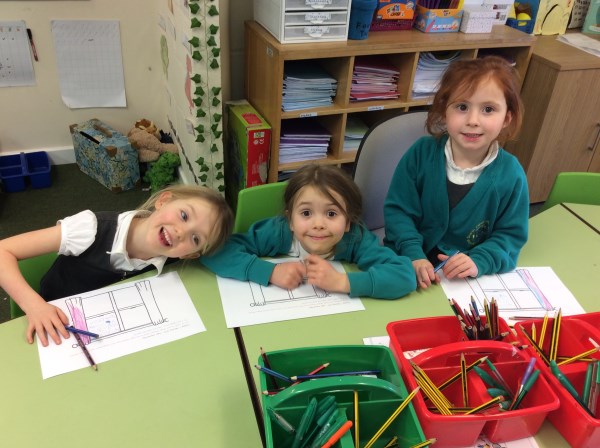 Number Day 2023
We celebrated Number Day by all dressing up in mathematical costumes. We had children dressed up as clocks, Numicon, Number blocks and more! We decorated number cookies, completed a number hunt outside and played Bingo! We had lots of fun!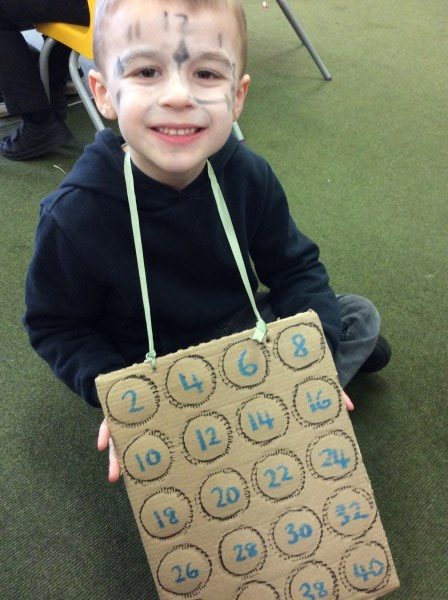 Windmill Art Exhibition 2023
The children enjoyed creating a piece of art work related to the Nativity story to display in the windmill!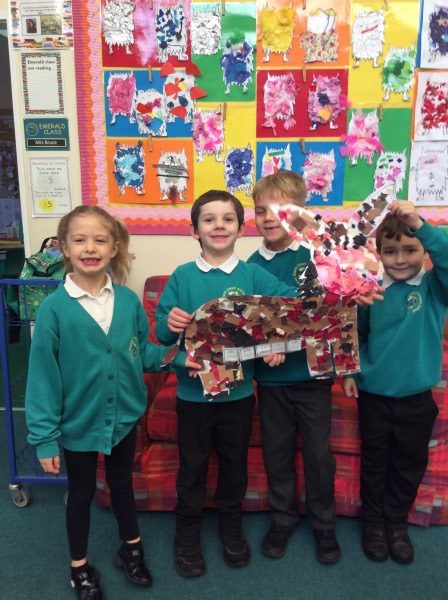 Stay and Play Coffee Mornings
We have a monthly 'Stay and play' coffee morning for adults and younger children. As a school we wanted to extend an invitation to both our School families and families in the wider community to come together for a chat and learning opportunities.
We have had a different theme each month, for example "That's not my…", "Christmas", "Guess how much I love you", and "Space". We have lots of activities for the little ones to explore with their grown ups and lots of refreshments too! Best part- its FREE!